Back To Menu
House Steam Pot Specialties
"The King"
Sweet King Crab, Scallops, Salmon, Calamari, Citrus Scented Mushrooms & Roasted Tomato Simmered in Light Saffron Cream Sauce Served Over Pasta
Have you tried this item? Pop it!
Help other diners know what to expect by sharing your experience.
33 people have popped this item
Photo Gallery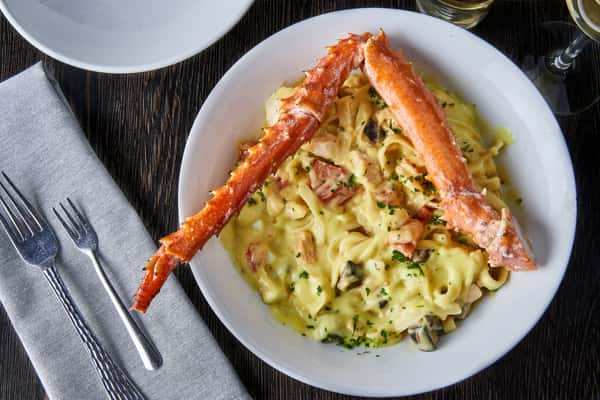 Back To Menu
House Steam Pot Specialties
"The King"
Sweet King Crab, Scallops, Salmon, Calamari, Citrus Scented Mushrooms & Roasted Tomato Simmered in Light Saffron Cream Sauce Served Over Pasta
Back To Menu